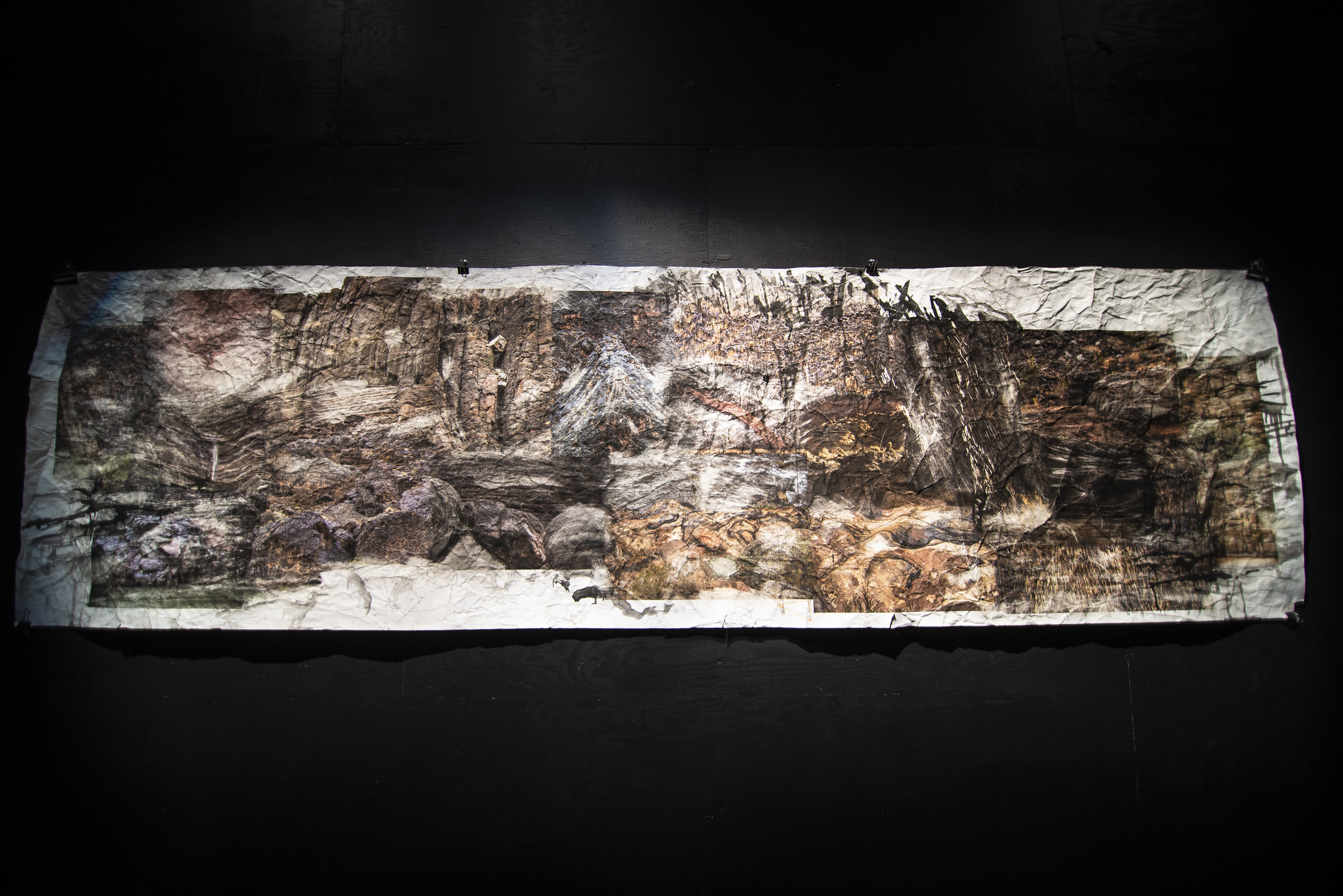 Maine Impact Week – IMRC Center Spring Showcase
The Innovative Media Research and Commercialization (IMRC) Center was proud to host an open house this past April as part of Maine Impact Week.
The center's many laboratories, adaptive workspaces, and presentation environments were open to the general public for this free event.
Staff were on-site and available to discuss all things innovation and creativity, assist with providing hands-on experiences on facility hardware and software, and answer questions.
Artwork, projects, research, and prototypes by community members and local businesses were on display throughout the facility alongside works by University of Maine faculty, graduate, and undergraduate students of multiple departments and disciplines. Over 50 works were featured during the open house!
The IMRC Center's next showcase will be in late October and feature new interdisciplinary and immersive works!
Interested in learning more about the Innovative Media Research and Commercialization Center?
Please feel free to watch the video below:

About Maine Impact Week
Maine Impact Week is a week-long experience occurring in April of every year, culminating in the UMaine Student Symposium (UMSS) held on Friday. Events are hosted by groups all over campus and featured on the Maine Impact Week website.
Maine Impact Week is intended to provide an opportunity for the public to gain awareness about the latest efforts by Maine's research university in contributing to the social and economic advancement of Maine and beyond.
Every year we celebrate University of Maine research and creative work with a variety of programming. Check our website to see all the events as they become part of the week.