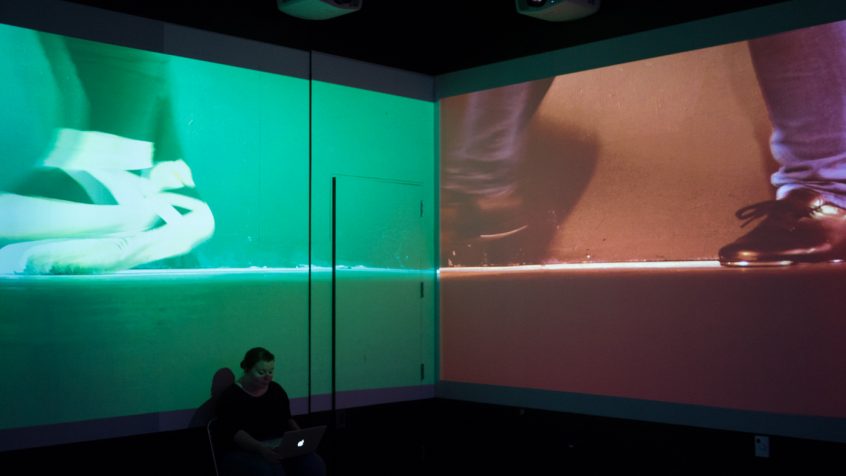 360° Projection Mapping in the Fernald Adaptive Presentation & Performance Environment
IMRC 104b
In addition to general support, specialized training, and workshops, the IMRC Center provides a full range of specialty services for individuals, groups, and businesses.
Services are provided on a fee basis, and fees vary depending on the nature and length of the service, work, or event.
Service Rates are mandated by CORE Administration. Download links for service rates can be found on this page or on the CORE Website
---
---
---
---
CORE Facility Usage Definitions
Non-Commercialized Use
University resources may not be used to subsidize any form of external business.
Subsidized (non-commercialized) University resource usage outcomes must contribute to University research and development, education and/or service.
Non-commercialized resource usage requires federally mandated rates set by the Office of the Vice President for Research and Dean of the Graduate School (OVPRDGS) and Coordinated Operating Research Entities (CORE) Administration.
Commercialized Use
Non-subsidized service rates allow for the IMRC Center to provide University resources for individuals who have procured funding through industry contracts, sole proprietorships, partnerships, corporations, or limited liability companies.
For any commercialization of IMRC Center resources, the University must maintain strict non-competitive pricing with regard to all other businesses within the state of Maine to remain in compliance with federal and state regulations.
Commercialized resource usage requires CORE approved rates set by IMRC Center Administration based on non-competitive industrial rates.
Coordinated Operating Research Entities Service Center Policy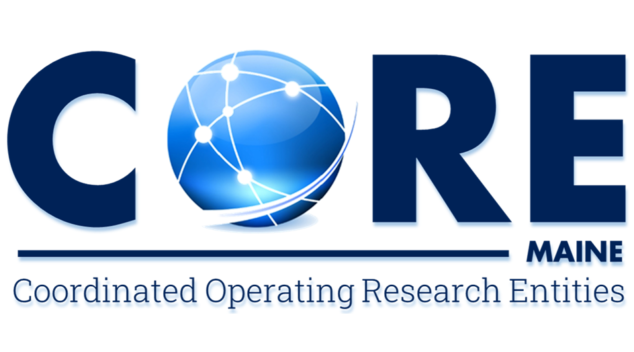 IMRC Center Rates | Effective 12/1/2021
---
Additional Approaches to Funding Projects and Services at the IMRC Center
In addition to being an interdisciplinary experiential learning center, the IMRC is also classified as a campus cost center. In order to provide access to interactive learning environments, high-performance research, design, media production, and prototyping tools, as well as in-house technical support and training, the IMRC Center operates in close collaboration with multiple university partners offering unique approaches and opportunities to procure funding.
One such partner is the Center for Undergraduate Research, which offers funding opportunities through an applied Fellowship. Another is the Coordinated Operating Research Entities, which offers funding opportunities through a voucher program. Both programs are outlined below.
Other sources of internal support for faculty & students:
• Graduate Students may consider the Graduate Student Government's Grants Program.
• Faculty seeking internal support for research may consider the UMaine Faculty Research Funds Program administered by the Office of Research Development.

---
Center for Undergraduate Research Fellowship Program
The Center for Undergraduate Research (CUGR) Academic Year and Summer Fellowships were established to help provide financial support for undergraduate students in hopes of creating an environment where students can become involved in meaningful faculty-supervised research. All student proposals must include an abstract, project description, a timeline, a budget justification, and a faculty commitment letter, and are reviewed and scored by the CUGR Advisory Committee. The awarded projects are selected based on the scores from the reviews and panel discussions. To learn more about the CUGR Fellowship Program, click here or email cugr@maine.edu.
---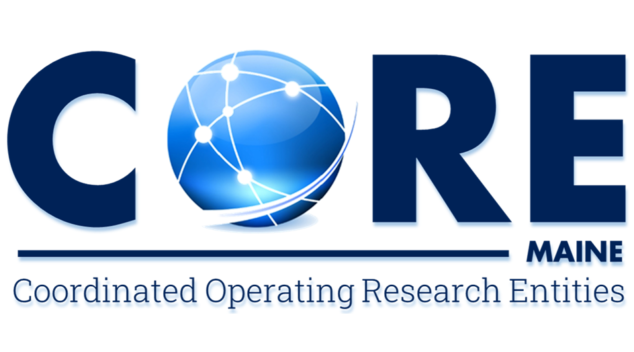 CORE Voucher Program
The CORE Voucher Program, funded through the Office of the Vice President for Research, provides financial assistance for University of Maine faculty and students to access CORE facilities in support of their academic and research pursuits. Though there is no specific limit for a voucher request, awards typically range from $250 to $1000, depending on services requested. For faculty-directed research projects, the CORE voucher program generally is intended to cover no more than 50% of the cost of requested services. For self-funded projects, the CORE voucher may be used to cover the entirety of the service fees. For IMRC Center Services, self-funded typically means the service requestor has selected "IMRC Self-Pay Lab" in iLab. 
How to Apply:
Faculty and/or student applicants must complete the CORE Voucher Program Application. Please note that requests should be received at least 2 weeks prior to the proposed start and that retroactive requests are not considered.
Applicants are asked to supply the following:
• description of the CORE services needed
• description of how the requested service will impact a project
• approximate dates the facility will be needed
• responsible faculty member (research advisor, course instructor, etc.)
• source of remaining funds for project budget, if applicable  
Review and Approval Process:
• Requests will be funded on a first-come, first-served basis until the funds are depleted
• Requests will be reviewed and approved by CORE Administrative Staff as well as the appropriate Facility Manager. In rare instances, applications may also be reviewed by a faculty advisor to the CORE facility specified in the application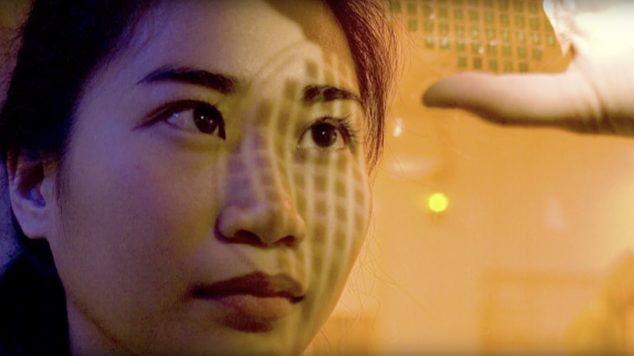 IMRC 113 - Computer Lab Classroom
---
---
How IMRC Center iLab request forms are processed
Service, training, scheduling, or reservation requests are evaluated by IMRC personnel, and requestors will receive a confirmation email through the IMRC CORE iLab portal containing a cost estimate. Once this estimate is reviewed and approved, the service or reservation will be booked in the iLab resource schedule by IMRC Center administration. If you have any questions or would like assistance with this process, please email imrc@maine.edu.
IMRC Center Cancellation Policy

Cancellation within 24 hours of service start date must be made in person or by phone at 207-581-8867
Commercial usage cancellation after user agreement to service estimate will incur 25% of all applicable service costs
Commercial usage cancellation within two weeks of service start date will incur 50% of all applicable service costs
Commercial usage cancellation at or after start of service will incur all applicable service costs
Non-Commercial usage cancellation will incur all service fees for service(s) already completed at or before time of cancellation
Service Excellence and Interdisciplinary Experiential Learning
As a University of Maine facility, The IMRC Center is a place of interdisciplinary, experiential learning first and foremost. We ask all users to understand that equipment and technology may falter or be busy from time to time and that students or staff may make mistakes during their learning process. In accessing IMRC services, all users acknowledge that all best efforts are made to set and meet clear expectations of service excellence in accordance with the Operational Guidelines & Essential Functions of the Center, under the guidance of UMaine Research, and in alignment with the Vision & Values of the University.