imrc / im·merse / iˈmərs / [verb] : to involve oneself deeply in a particular activity or interest
---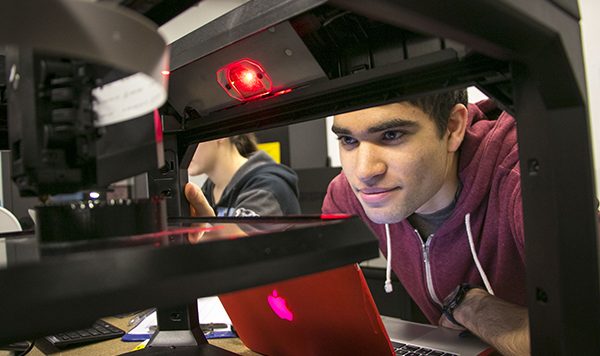 IMRC Center Prototyping Lab
What is the IMRC Center?
The Innovative Media Research and Commercialization (IMRC) Center is an interdisciplinary research and experiential learning facility located within Stewart Commons at the University of Maine. First opening in 2013, the IMRC Center was constructed with funding support from the Maine Technology Institute, The University of Maine, and the Intermedia MFA (Master of Fine Arts) Program.
The IMRC Center's workspaces encompass research and prototyping laboratories, maker spaces, performance environments, and classrooms. The high-performance research, design, media production, and prototyping tools offered in these spaces, as well as access to in-house technical training and vocational guidance, are provided to welcome, support, and engage all learners. Unique teaching, learning, and mentorship opportunities offered by the IMRC in collaboration with Coordinated Operating Research Entities (CORE), Experiential Programs Innovation Central (EPIC), the Center for Undergraduate Research (CUGR), and other University partners are essential to creating new knowledge and applying innovative research and scholarship to enrich lives.
As a CORE entity and a University Center, the IMRC is positioned within a thriving community of research, art, media, commercialization, entrepreneurship, and creative innovation. Looking to the future, the IMRC Center is currently working to increase transparency, consistency, and accessibility of service experience, and also to apply and navigate successful change and relationship management while working with various constituencies to realign IMRC Center processes and goals with the University of Maine's plan for Strategic Vision and Values.
IMRC Center Audio Recording and Production Lab
---
Essential Function Guidelines
As essential functions, the IMRC Center provides:
1. experiential research and interactive learning environments to stimulate academic inquiry, promote pursuance of scholarly merit, and foster unique teaching, learning, and mentorship experiences through close collaboration with Coordinated Operating Research Entities, Experiential Programs Innovation Central, Center for Undergraduate Research, and other university partners 

2. access to high-performance research, design, media production, and prototyping tools and state of the art workspaces, as well as in-house technical support, training and vocational guidance
3. independent learning platforms that encourage initiative in decision-making, accountability for results, and learning from mistakes and successes through reflection, critical analysis, and synthesis
4. unique opportunities for students to explore, build and advance service relationships with peers, faculty, staff, the greater University community, the state of Maine, and the world
5. new and creative job placement pathways and vocational opportunities for students cultivated through experiential research, design, technology, and innovation
6. commercialization resources for external clients, government, industry, and NGOs, often through close collaboration with the Foster Center for Student Innovation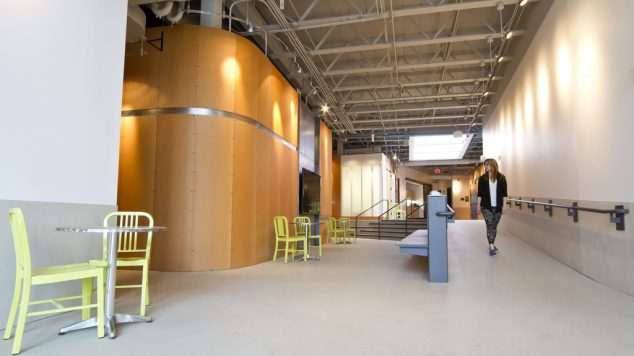 IMRC Center Front Entrance Area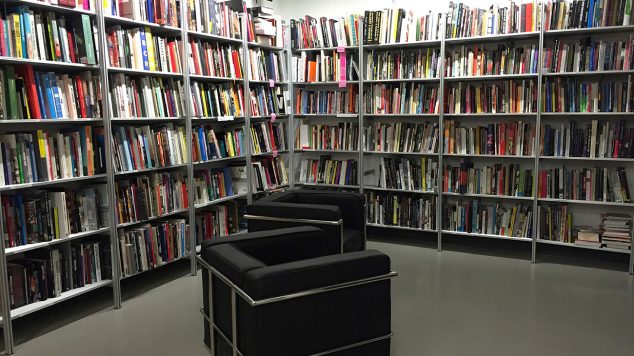 IMRC Center Media Library
In collaboration with Intermedia MFA program
---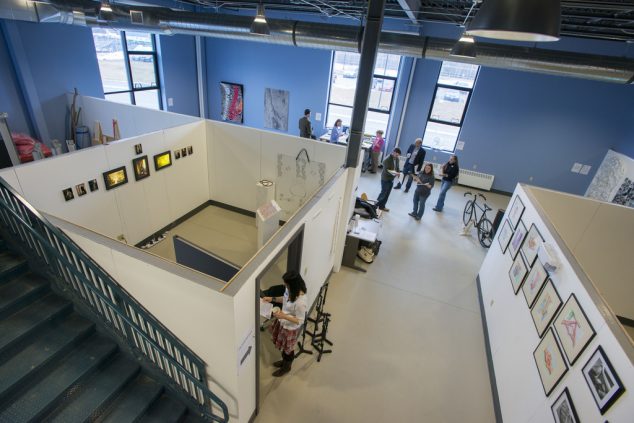 IMRC Center Graduate Student Labs
In collaboration with Intermedia MFA program
IMRC Center Advisory Committee
Drew Hooke, Operations Manager, IMRC Center – Chair
Beth Wiemann, McGillicuddy Humanities Ctr Director, Professor of Music, CLAS
Ellie Markovitch, Communication and Journalism, CLAS
Giles Timms, Assistant Professor of Art, CLAS
Jason Bolton, Academic Director of Innovation Engineering, CLAS
Jon Ippolito, Professor of New Media, CLAS
Kathleen Toole, Coordinator, Experiential Programs Innovation Central (EPIC)
Mindy Pelletier, Program Manager, Center for Undergraduate Research (CUGR)
Merrilee Schoen, Graduate Student Government (GSG)
Owen Hebda, Student Entertainment Vice President, (SE, USG)
Peter Avis, Director, Coordinated Operating Research Entities (CORE)
Susan Smith, Program Director, Intermedia Master of Fine Arts, CLAS