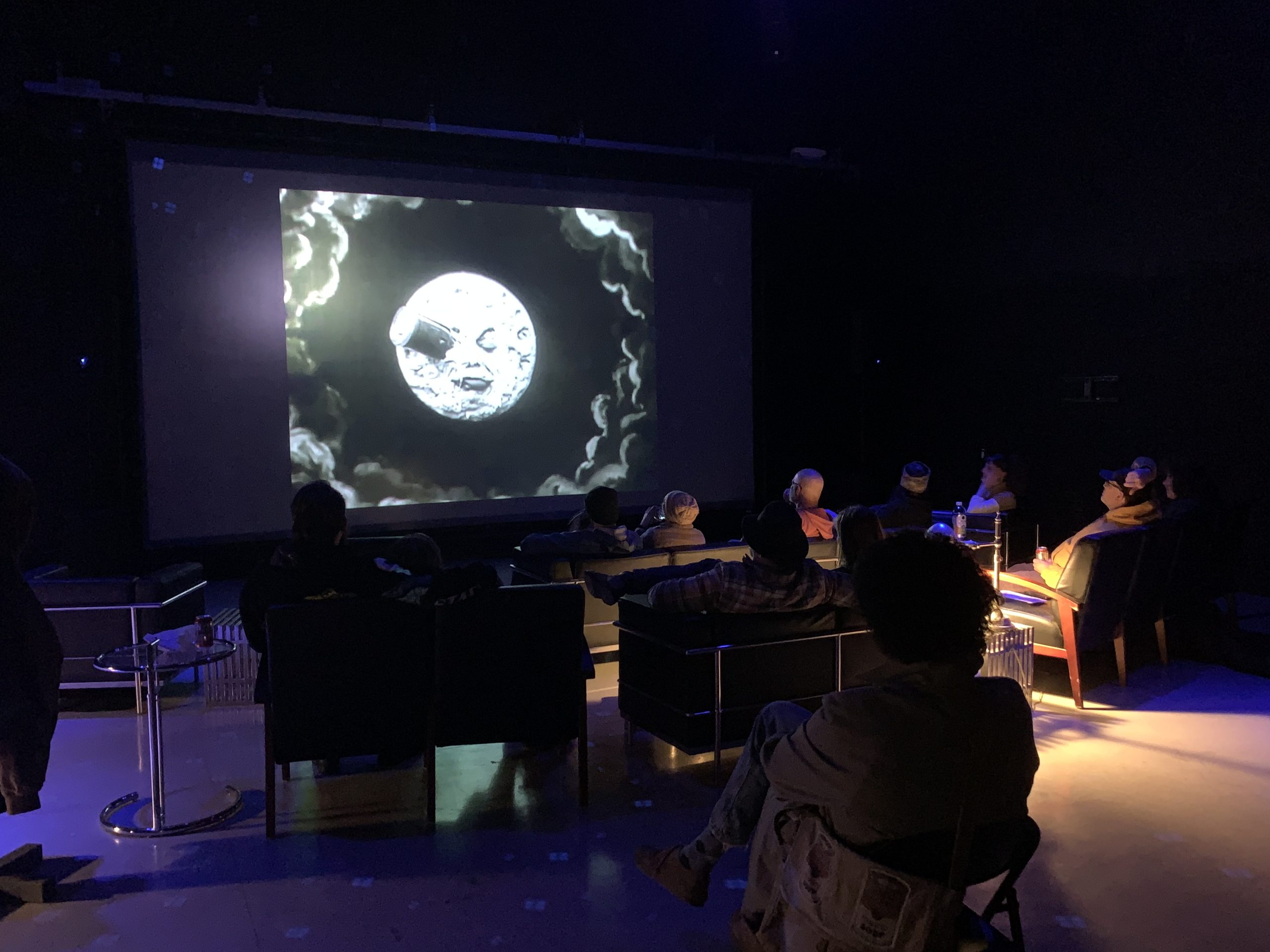 Fall 2023 Influential Art-Based Film Series
The IMRC Center is bringing back the Influential Art-Based Film Series after a successful debut during the Spring 2023 semester.
This time, Graduate Assistants James LeBlanc and Samantha Grimwood, along with Research Engineer Sean Taylor, have curated a new list of can't-miss, iconic films, free to view for anyone from UMaine and our surrounding communities.  The series will run from Friday, September 29th to Saturday, December 9th.
All films will be shown on our 20′ reverse projection screen.  Light concessions will be available.  Most screenings will be indoors, utilizing our flexible seating available in the Fernald Adaptive Presentation and Performance Environment–guests are welcome to bring their own seating options too.
The series includes:
The "Classic Collection (The Arrival of a Train, Fishing for Goldfish, The Blacksmiths, A Trip to the Moon, Journey Through the Impossible, and The Palace of the Arabian Nights)," September 29 at 6pm
Pierrot Le Fou, October 6 at 6pm
Exit Through the Gift Shop, October 12 at 6pm
Rashomon, October 20 at 6pm
Akira, November 3 at 6pm
Across the Universe, November 17 at 6pm
Decoding da Vinci, November 30 at 6pm
9, December 9 at 6pm
Check back for the most up-to-date event list, and follow us on Instagram, Facebook, and X for additional information.
This series is made possible with generous support from the Alton '38 and Adelaide Hamm Campus Activity Fund.