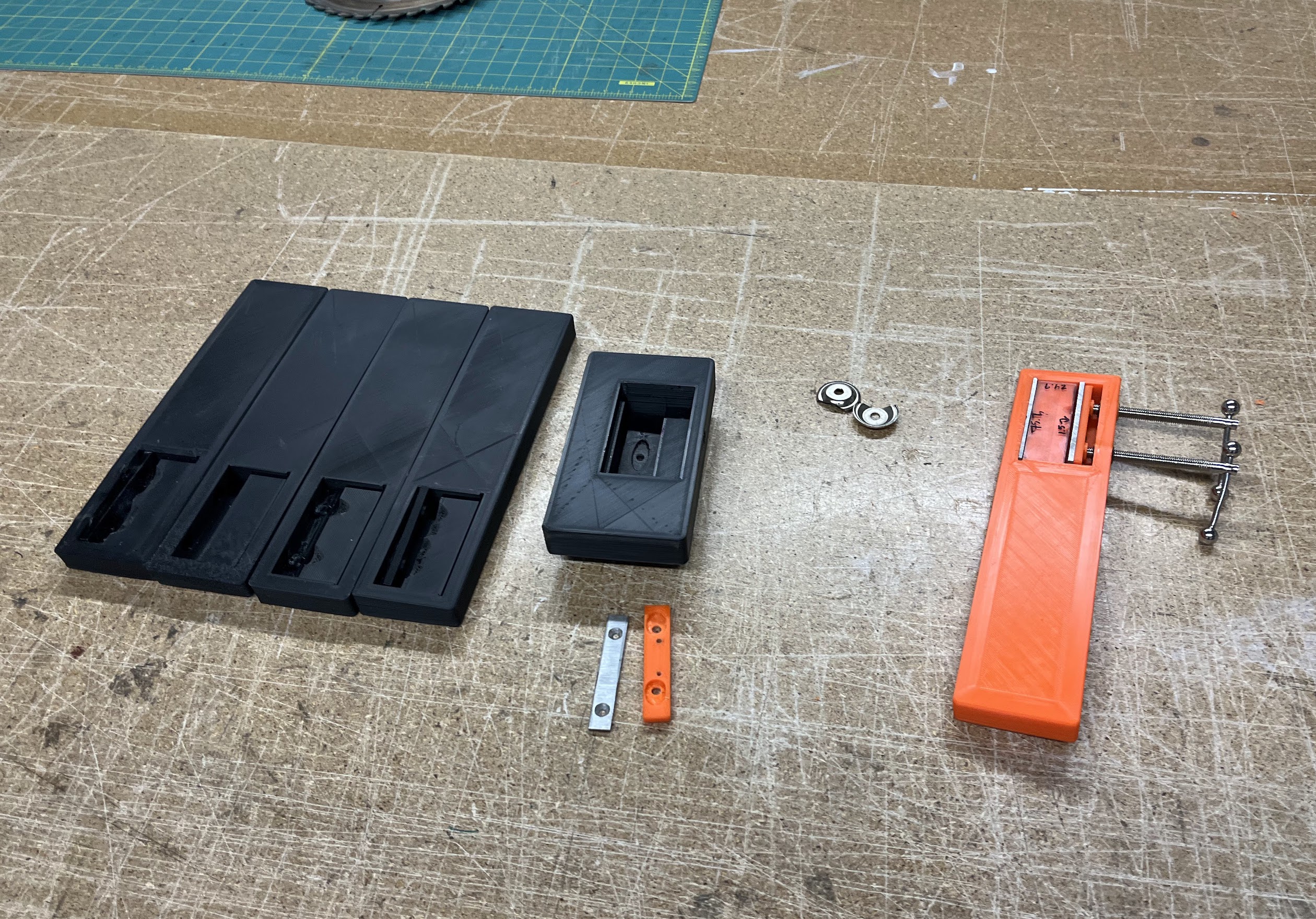 (Don't) Break The Ice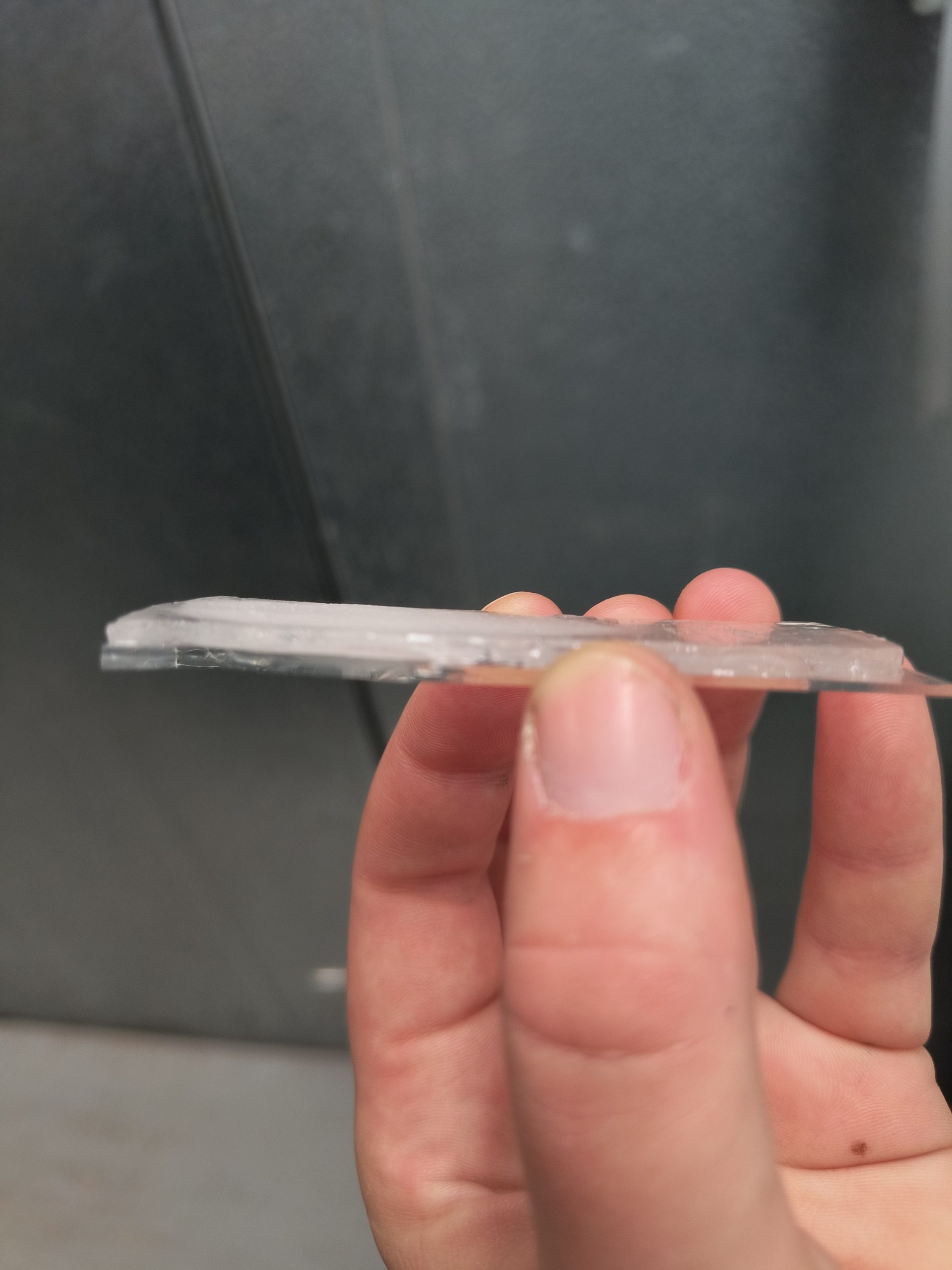 IMRC Center fabrication technician Sean Taylor worked with School of Earth and Climate Sciences PhD candidate Hanna Brooks to create a solution to an ongoing problem for those that study ice core samples.
Each core contains microscopic layers that tell researchers about the chronology of the ice and its geological surroundings from thousands of years ago, and thin slices are studied to analyze the appearance of trace elements, sediment, and other indicators.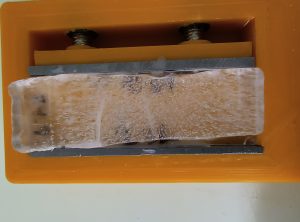 Brooks shared:  "The University of Maine W. M. Keck Laser Ice Facility hosts a Thermo Electron Element2 inductively-coupled plasma sector-field mass spectrometer (ICP-SMS) coupled to a New Wave UP-213 laser system with a 1 meter cryocell. The virtually non-destructive method will be employed on the bottom 20 meters of the Denali (Alaska) Core 2 core (188 – 208 m) in order to establish a chronology through annual layer counting."  According to Brooks, the Denali Ice Core Record research that has been completed so far indicates that there is a discrepancy between when scholars believe the ancient Mazama and Khangar eruptions would appear in the cores, and where carbon-14 dating indicates they may actually appear, so closer study of samples relevant to this chronology is necessary.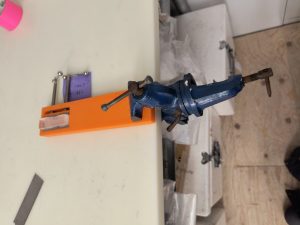 Brooks is studying a sample of the oldest portion of an approximately 200 meter ice core, but needed to move it without damaging it during imaging, or losing time to modifying existing sample holders (with materials like duct tape not intended for use at -20 C):  "A typical slab of Denali basal ice has only about two-thirds of the meter of useable ice, resulting in data gaps and longer runs due to more time spend switching samples and achieving a vacuum seal with non-ideal pieces of ice. [ . . . ] Each piece of ice had to have a unique modifed sample holder, often requiring hours of tweaks and significant delays to data collection."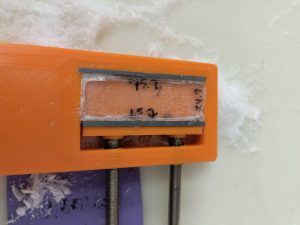 Taylor worked with Brooks to create a new type of adjust-able sample holder (the "Ice Vice") using 3D printing that would stand up to extreme cold and easily accommodate irregular sample sizes more efficiently.  Brooks' first successful sample modification for imaging using the IMRC-fabricated Ice Vice took place late this spring.