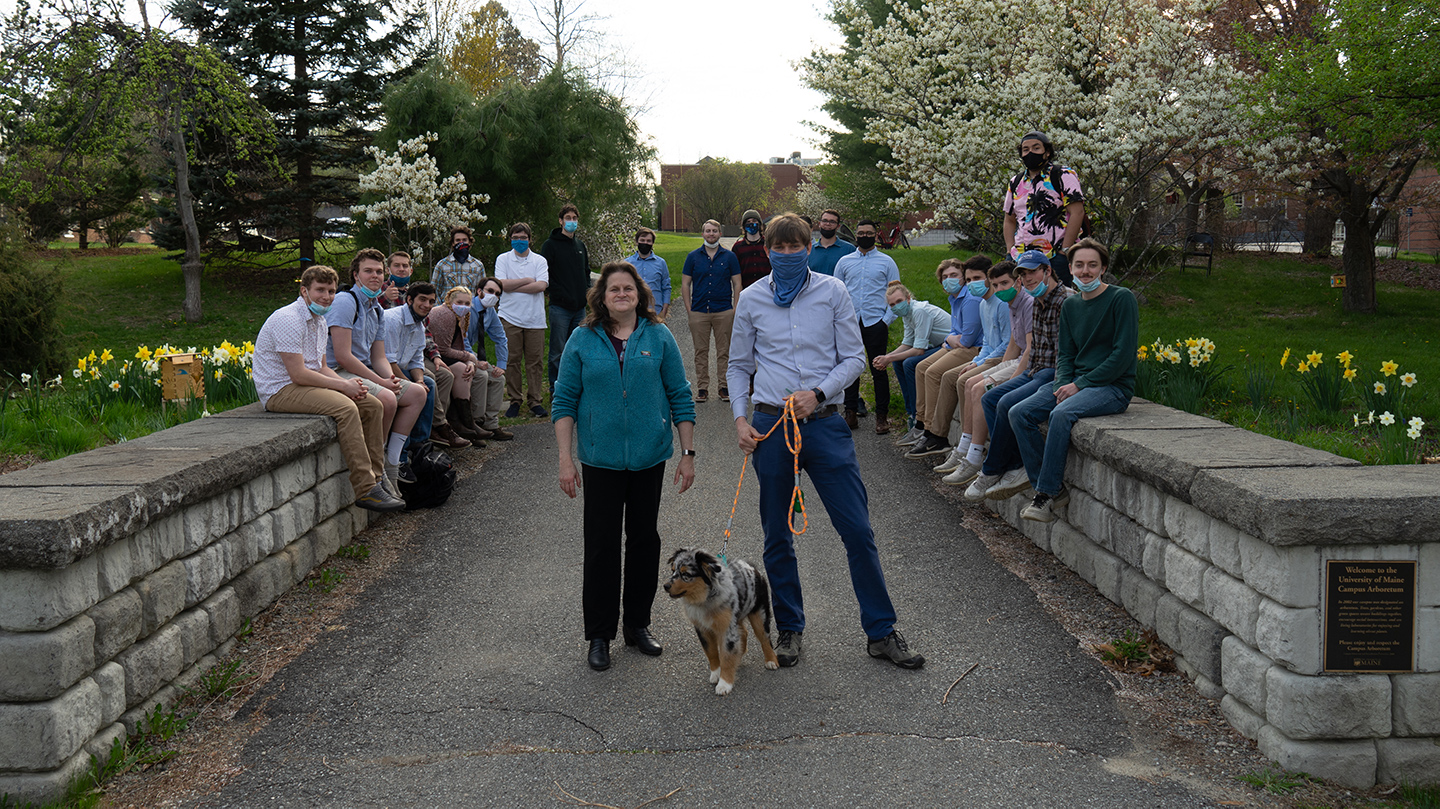 Electrical Engineering Technology Students Install Creative Design Projects on Campus
Electrical Engineering Technology students of EET 115 Creative AutoCAD recently installed their final laser-cut, and 3D printed lamp creations in the MaineBound Garden (Facing the Collins Center for the Arts). Creative designs and conceptual approaches to 3D modeling and laser cutting highlight intersections of art and technology at UMaine!
The course, co-taught by Jude Pearse, Sean Taylor, and Pascal Francis-Mezger, provides students with the fundamentals of AutoCAD 3D modeling to create user interfaces and 3D models that utilize aesthetic design principles.
The 3D design project installation represents the culmination of the student's semester-long journey into design thinking, creative ideation, and interdisciplinary, experiential learning at the Innovative Media Research and Commercialization (IMRC) Center's Prototyping and Electronics Labs, where EET students spent over 150 hours of hands-on time with laser cutters and 3D printers.