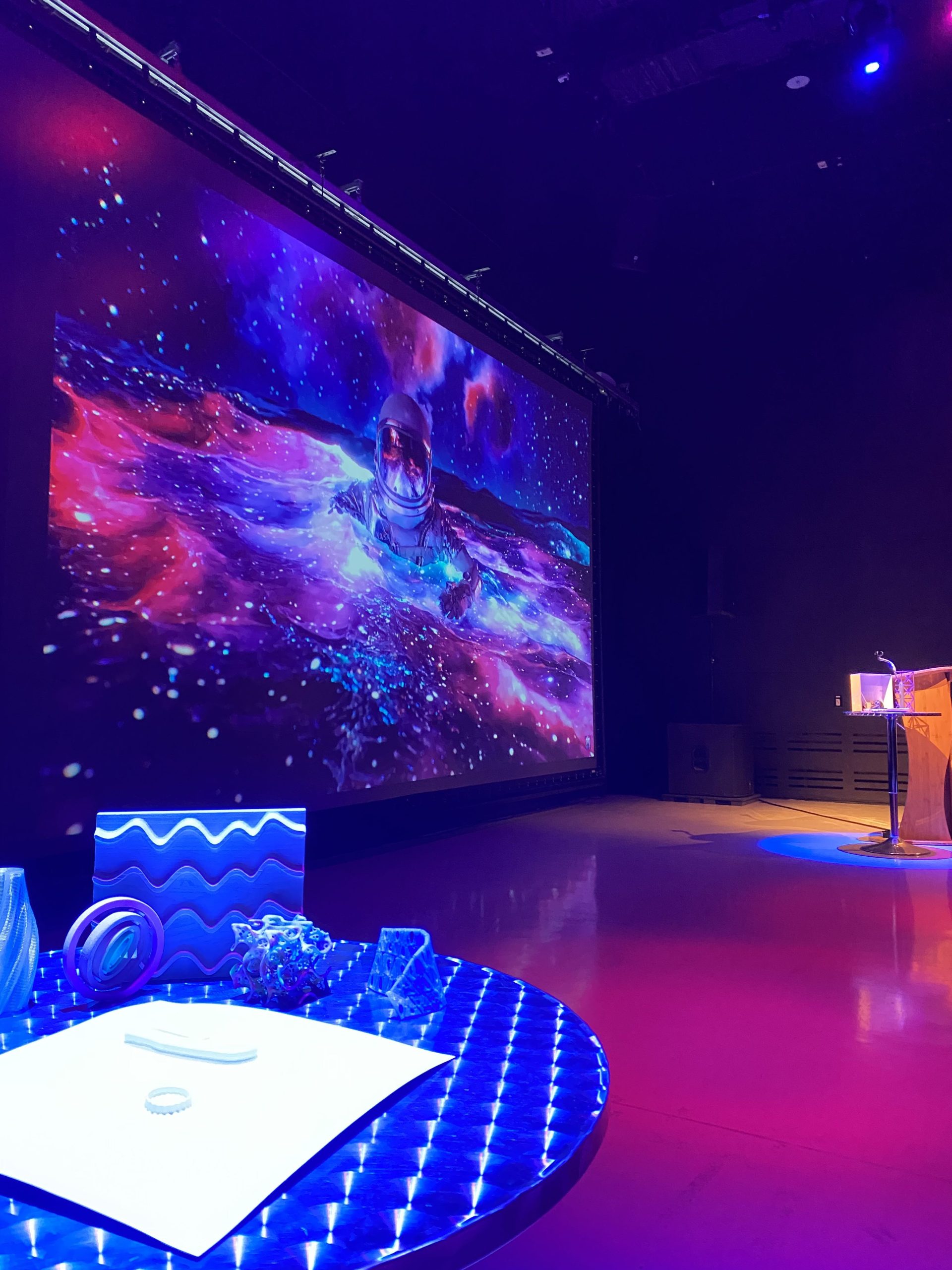 Creating Unique Event Environments at IMRC Center
By Ariana Abedi
For my third week interning here at the IMRC Center, I experienced even more in the Audiovisual Labs. This time, I explored something entirely new. The objective for this project was not only immensely enjoyable for me, but the outcome of all of this would serve as an example of the endless opportunities made possible in this facility.
After playing around with theater lighting, ideas quickly came to mind for a hypothetical scenario in this space. A marine biologist coming to the IMRC Center is putting together a symposium; in order to share new ideas, this biologist uses this space to present them organically. My job was to utilize the multi-functioning theater space to bring this idea to life and allow myself to learn more in the process. I started lighting up the space with blue-green hues and projected a video on the main wall. After seeing how chairs are usually set up for events, we decided on a small clump of staggered chairs in the center. Up next, it was time to set up some of the display tables. The hypothetical designs for this symposium were then arranged on each table in a way that looked both interesting and functional for different themes. The only thing left to do was to turn up some non-copyrighted music, and let the documentation take place!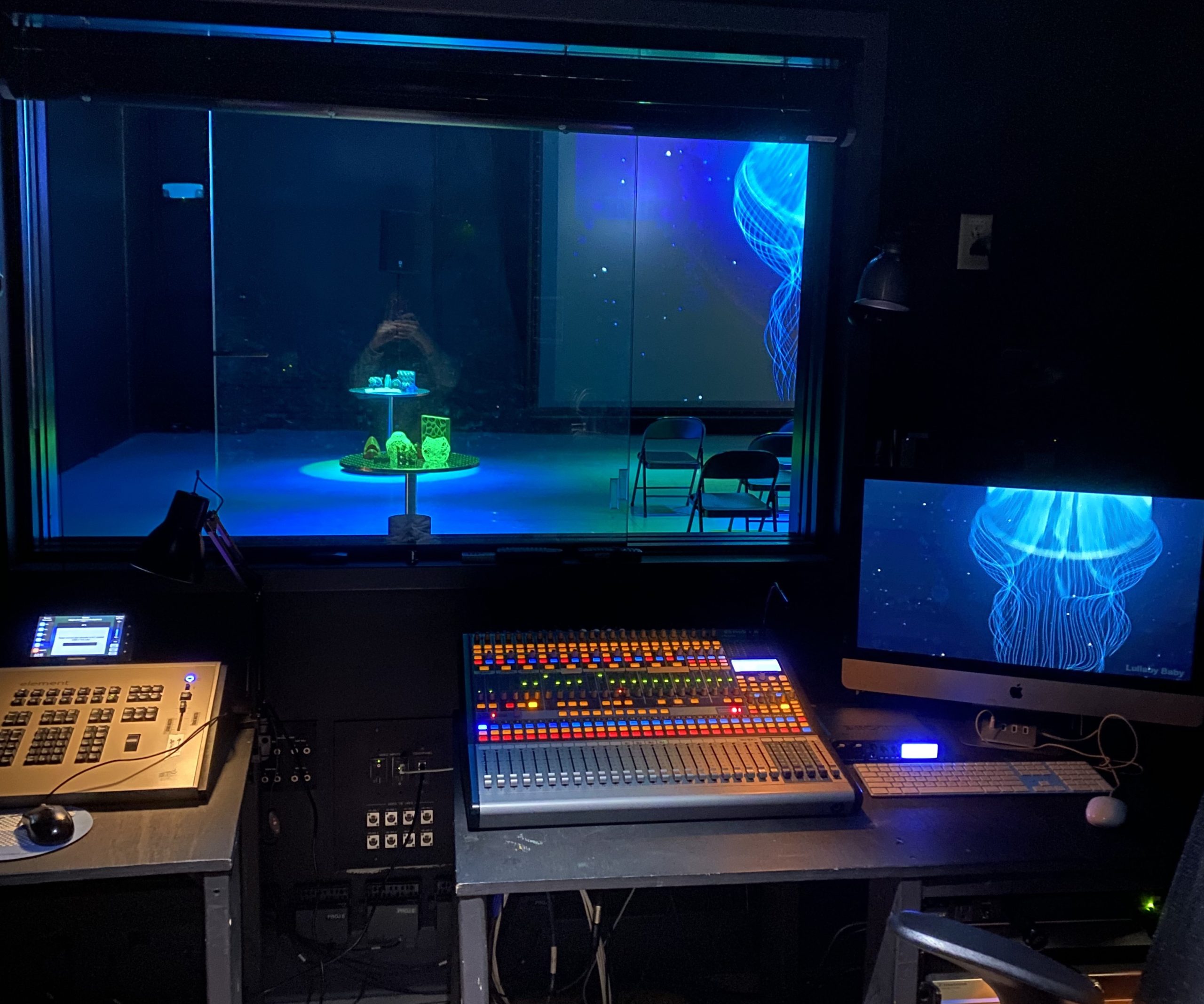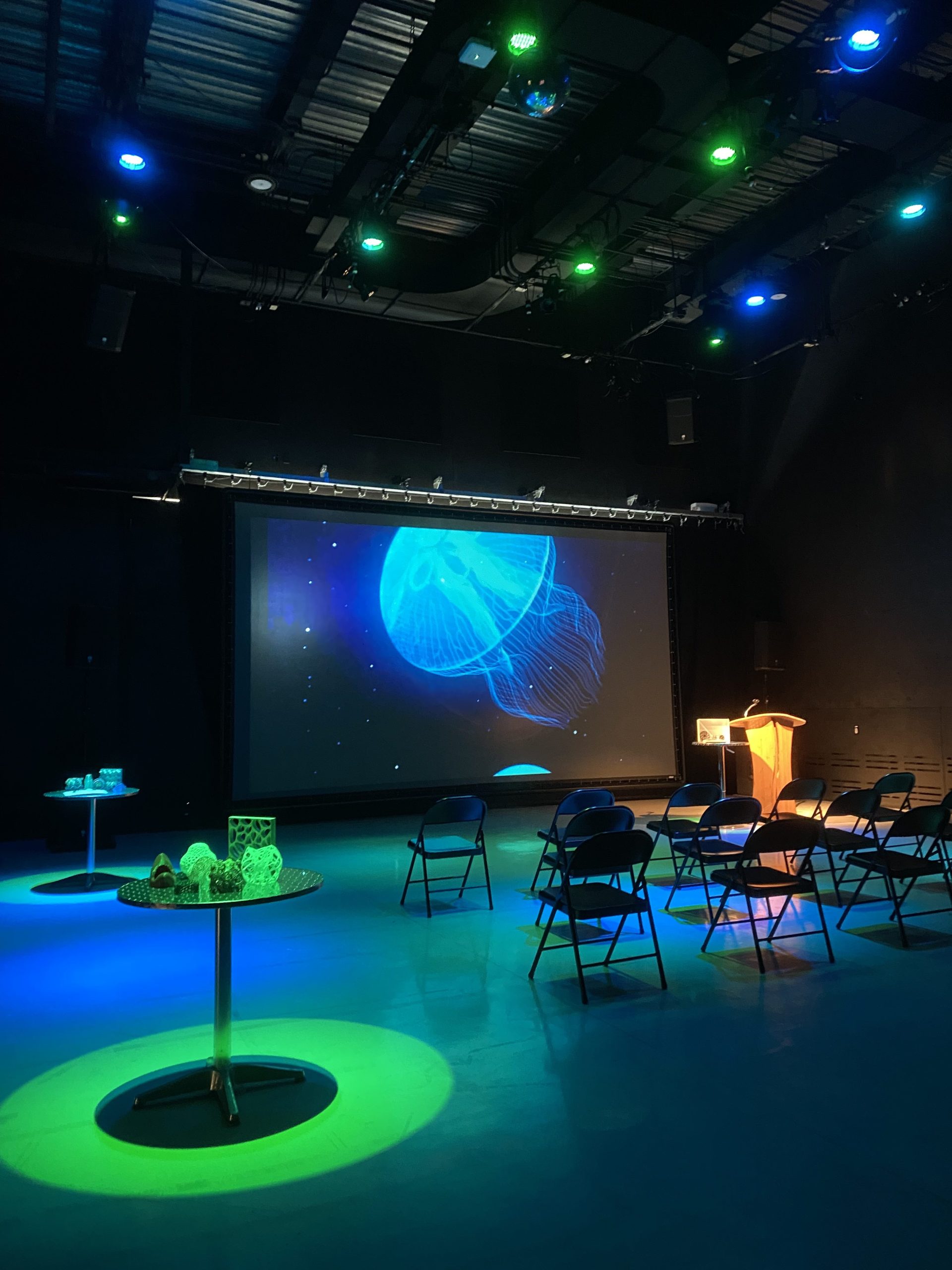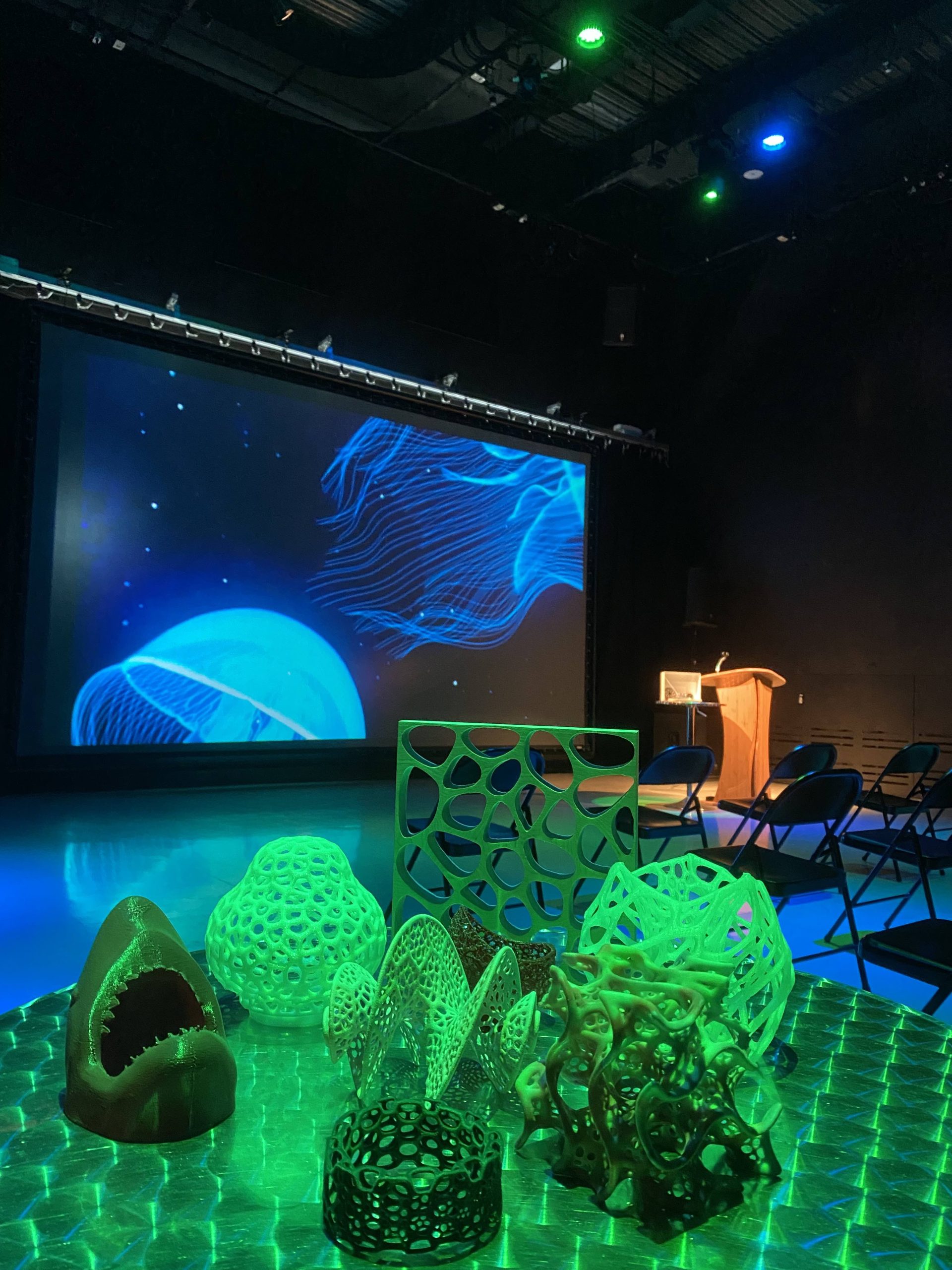 After the first theme was complete, and at least 50 pictures and videos were taken, it couldn't stop there. I needed more inspiration, so I looked into some new ideas and began rearranging the structures on each display table. After switching around these objects with new 3d printed materials, I was ready for these themes to come to life. The ones I followed through on, space exploration and medicine, did not disappoint in my endeavors to refine these ideas for marketing purposes.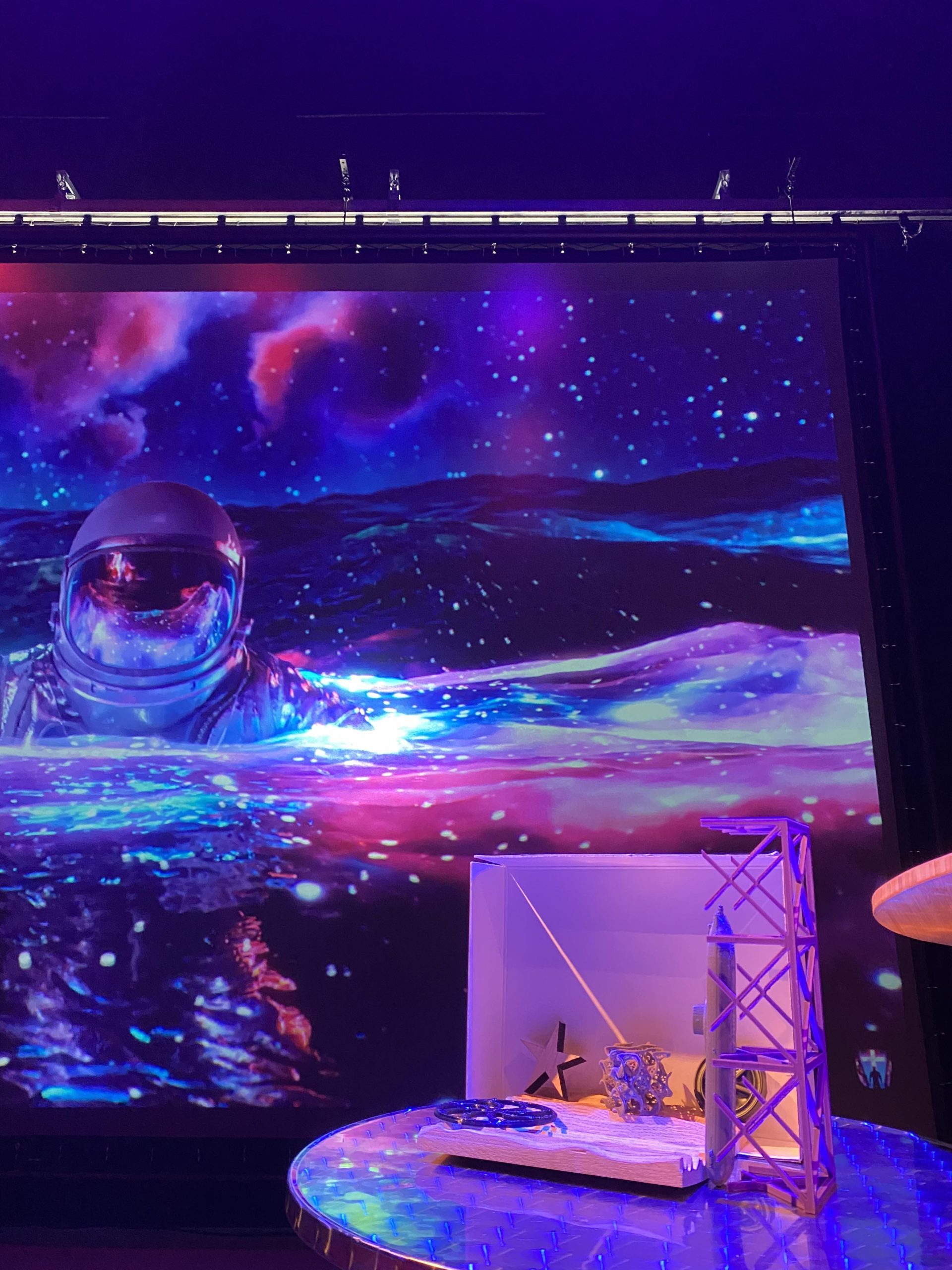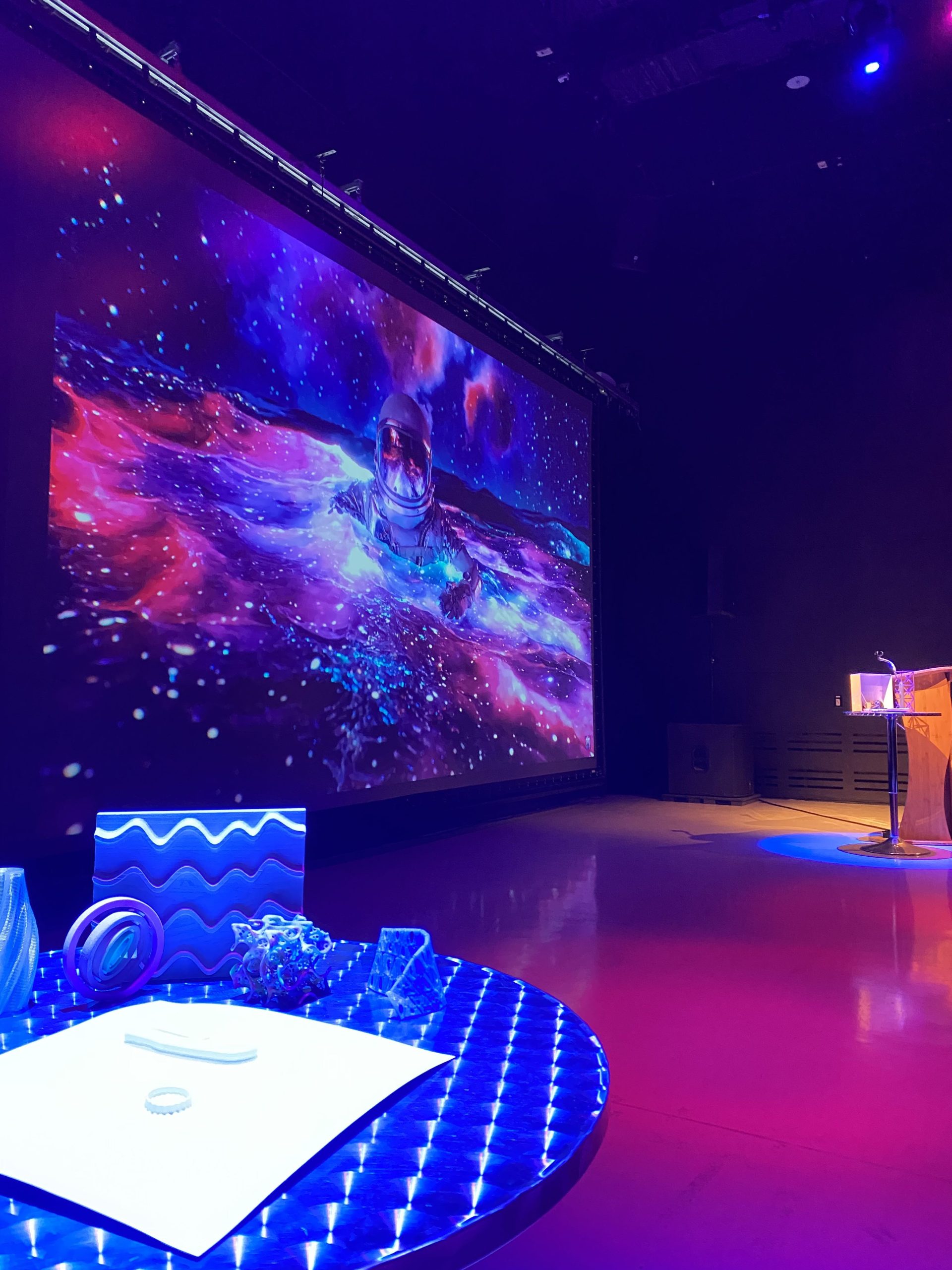 Not only did I learn so much more about the functions of this space and how to operate the equipment, but I truly enjoyed every second of my experiences with these resources. Every step of the process, no matter how small, makes all the difference in properly understanding how everything works. As I learn more about the center and its resources, I look forward to the challenges and the excitement of accomplishing something new.