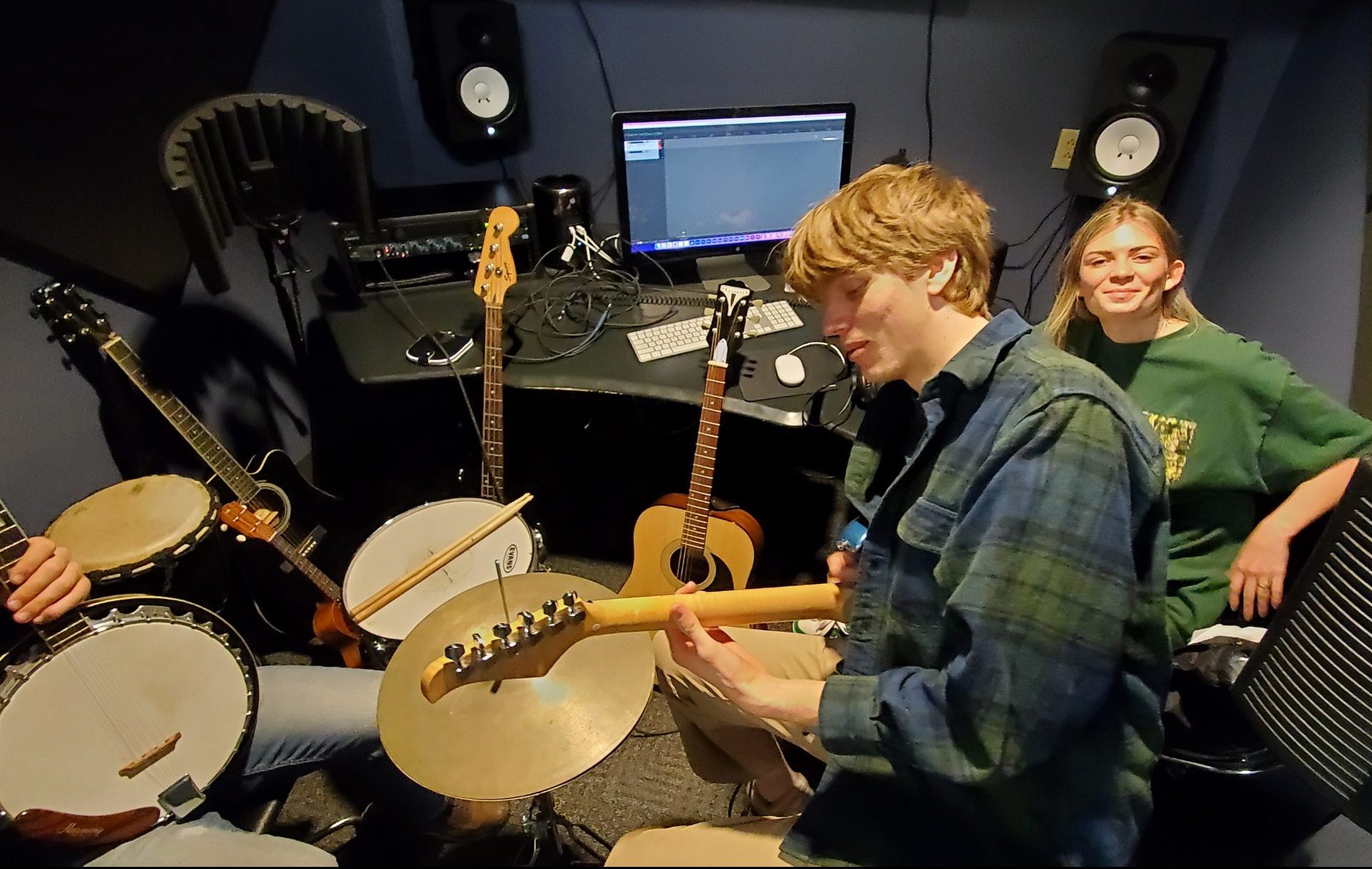 Student Spotlight: "On a Mediterranean Tugboat"
Check out "On a Mediterranean Tugboat" by Phoenix Sanchez '25.  Phoenix spent many hours recording and processing the album at the IMRC Center over the last semester.
Phoenix tells us:
"When I found out that there were multiple professional recording studios that were free for student use, I couldn't believe it, but I also couldn't believe how this fact passes over so many of my peers. I love music and the studio labs provided a most comfortable and professional space for me to create. The labs let me create something that I'll always be able to listen to as I grow older, and be able to remember my college experience through, so I'm super thankful for that."
The album is available to stream on YouTube and Spotify.